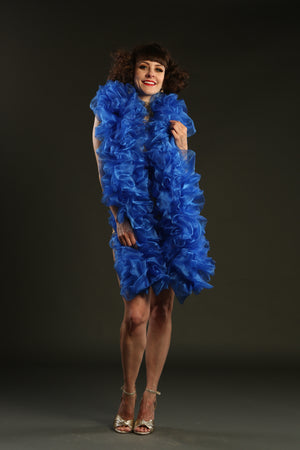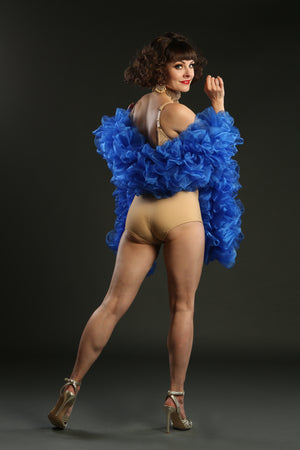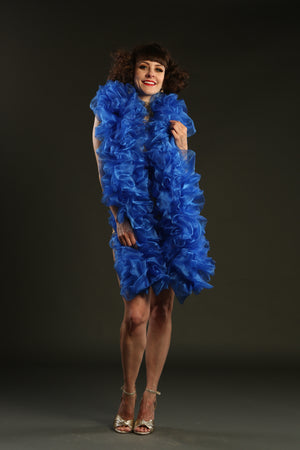 Royal Blue Burlesque Vegan Organza Boa ~ cabaret drag costume
This high-quality Royal Blue Burlesque Organza Boa is a great accessory for parties and cabaret performances. Made of organza and vegan-friendly materials, it's perfect for completing your burlesque or drag costume. The lightweight material allows you to make a memorable entrance.
Lush organza long blue boa.
Standard boas are triple layer and 6.5ft long, and uses 25+ metres of organza to make them so fluffy!
These boas scrunch up to a small manageable size to fit in your bag. Once you take them out of the bag give the a good shake for the to bounce back!